Check Out Iron Maiden's Custom Classic XJ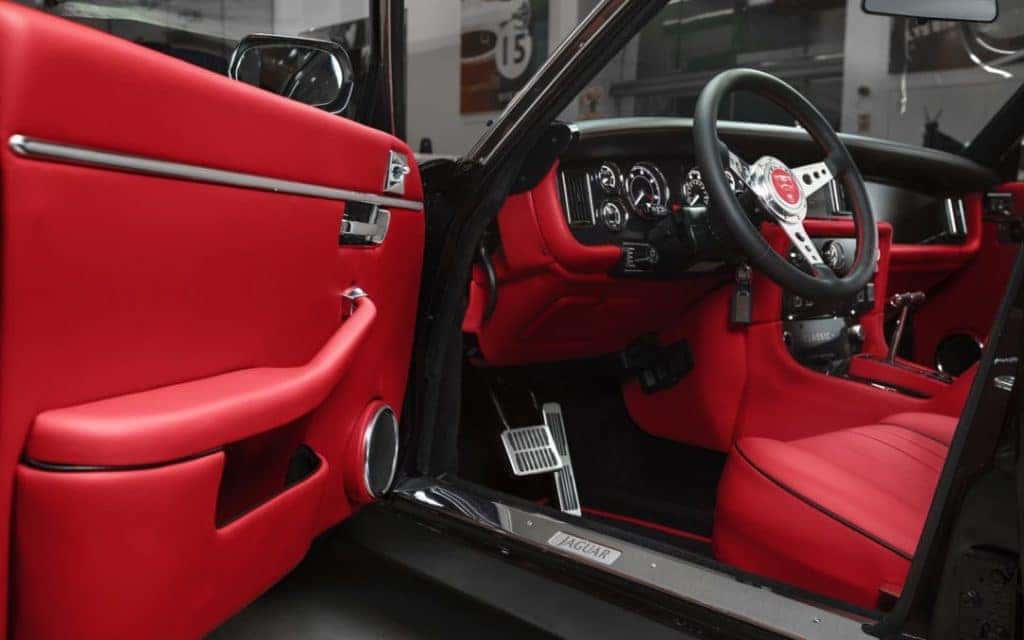 Check Out Iron Maiden's Custom Classic XJ! Jaguar recently unveiled a unique "Greatest Hits" XJ for Iron Maiden Drummer Nicko McBrain at the Geneva Motor Show. This special model begins the XJ's 50th Anniversary Celebrations in 2018. The classic 1984 XJ6 Series 3 features custom touches that is inspired by the heavy metal band and decades of Jaguar XJ production. McBrain, a life-long Jaguar enthusiast, collaborated on the design with Jaguar Land Rover Classic Works expert engineers and Jaguar Design studio director Wayne Burgess. The project involved an impressive 3500 hours of work, with more than 4000 parts refinished, replaced or redesigned. Unlike any other 1984 XJ6, this model incorporates substantial modifications to the drivetrain, suspension, interior, and exterior.
"This is my ultimate XJ – my third, and lovingly named 'Johnny 3'. It has been a true labour of love between Jaguar Classic and myself. I'm so excited by its completion and especially to be showing it at Geneva – it really is a Greatest Hits edition and to me it defines what the Jaguar XJ is all about. It's a credit to the craftsmanship of the Jaguar Classic team. We couldn't have timed it better, this being the 50th anniversary of XJ – my favourite of all Jaguars." – Nicko McBrain
Key features include:
Unique front and rear bumpers – seamlessly blended in to the modified fenders with bespoke chrome brightwork and flush-fit US side markers
Flared and re-profiled front and rear wheel arches accommodating bespoke 18-inch wire wheels fitted with 235/45 R18 Pirelli P Zero tyres
Unique sills and modified rear door pressings
Uprated front and rear suspension with adjustable rear dampers
Unique Mauve paint finish
Conversion to elegant Series 2 XJ door handles and bullet wing mirrors
Conversion to LED headlights with 'Halo' daytime running light signature
Conversion to recessed twin fuel fillers
Modern door sealing for reduced wind noise, and additional sound deadening
Integrated touch screen operating satnav, phone, rear view camera and in-car entertainment
Re-trimmed interior with modified seat foams improving refinement
Bespoke audio system with USB connectivity, featuring guitar amplifier-inspired control knobs machined from aluminium
In-dash starter button
Uprated air-conditioning
Remote central locking
For more Wilde Jaguar news, Follow us on Twitter or Like us on Facebook.