Which Jaguar Model will be Self-Driving?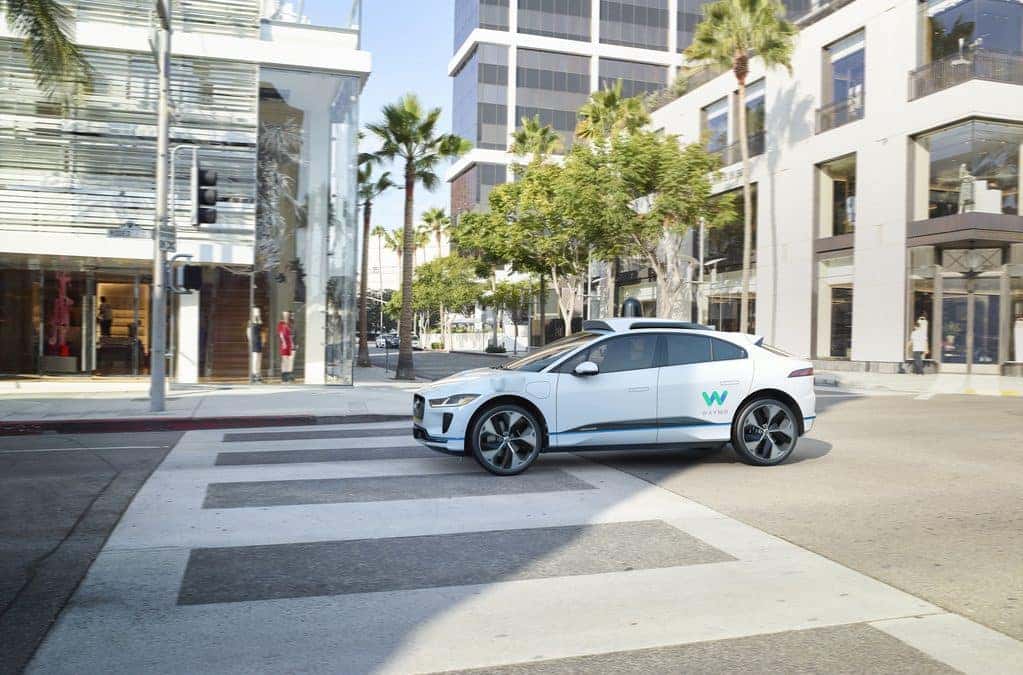 Which Jaguar Model will be Self-Driving? Recently at the New York International Auto Show, Jaguar Land Rover announced a long-term partnership with Waymo to work towards developing the world's first premium self-driving electric vehicle.The goals of this joint venture include making cars safer, as well as improving mobility and efficiency. But which model will Jaguar be using? The F-PACE's snazzy little brother, the I-PACE. This model will be first premium self-driving electric vehicle in Waymo's fleet which currently also includes the Chrysler Pacifica.
"While we've been focused at Waymo on building the world's most experienced driver, the team at Jaguar Land Rover has developed an all-new battery-electric platform that looks to set a new standard in safety, design and capability. We're sure Waymo riders will enjoy the safe, premium and delightful experience that the self-driving I-PACE will provide." –John Krafcik, Waymo Chief Executive Officer
The first test for this self-driving I-PACE will begin this year, becoming a fixture in the fleet beginning in 2020. Testing will include on-road testing, which will allow the companies to capture real-world data that will allow the engineers to deliver the optimum safety technology that is reliable. JLR will be working on a fleet of up to 20,000 I-PACE models, which will be built in the first two years of production and made available for riders of the planned Waymo Driverless Service. This represents a potential of 1 million I-PACE trips per day.
"With the Jaguar I-PACE we have a world-beating car that's captured the imagination of customers around the world. Our passion for further advancing smart mobility needs expert long-term partners. In joining forces with Waymo we are pioneering to push the boundaries of technology. Together we will deliver the self-driving Waymo Jaguar I-PACE with the grace, space and eco-pace that customers expect." – Professor Dr. Ralf Speth, Jaguar Land Rover CEO
For more Wilde Jaguar news, Follow us on Twitter or Like us on Facebook.