Jaguar Releases Go I-PACE App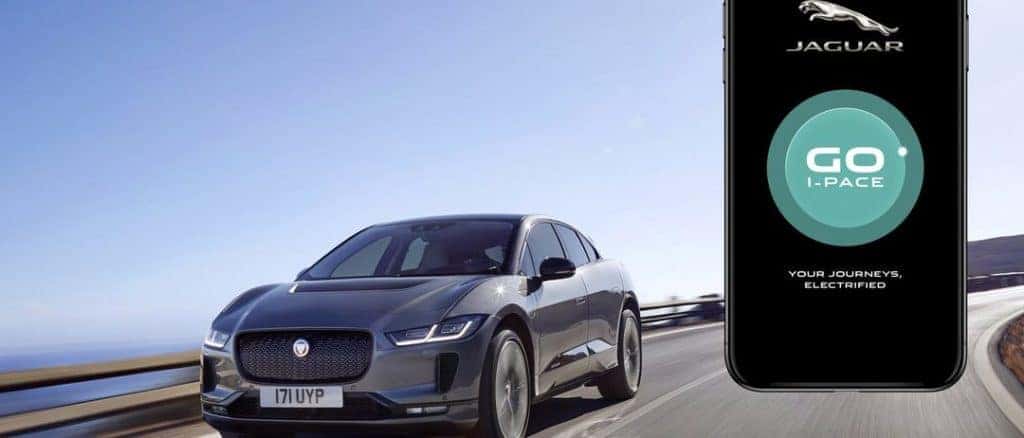 Jaguar Releases Go I-PACE App! Recently, Jaguar launched an intelligent app to help drivers experience the all-electric I-PACE before getting behind the wheel by leveraging personal journey data and demonstrating potential cost savings of going electric with the I-PACE. The app will also calculate the range expected from a full charge based on your current vehicle use including the number of charges required in a typical week and how frequently you would need to stop to fill up mid-journey.
"Making the switch to EV ownership is a big decision. We're confident anyone who experiences the I-PACE will relish its engaging driving dynamics, performance, practicality and comfort. What a test drive doesn't show is the lower running costs and convenience of living with our electric performance SUV on a daily basis. The Go I-PACE app is designed to help potential customers make an informed decision." – Ian Hoban, Vehicle Line Director, Jaguar I-PACE
Currently, the app is only compatible with Apple operating systems and runs in the background, using the device's location to track individual journeys. Impressively, it can also distinguish between different transport modes, prompting users to confirm how the trip was made whether through driving or cycling. The calculations are based on accredited data sources, using national monthly electricity, petrol and diesel costs from market-appropriate government information.
Learn more about the app works in the video below:
The Go I-PACE app is free to download and available now on iPhone devices: https://itunes.apple.com/gb/app/go-i-pace/id1397794566?mt=8. For more Wilde Jaguar news, Follow us on Twitter or Like us on Facebook.