Jaguar to Restart Production of D-Type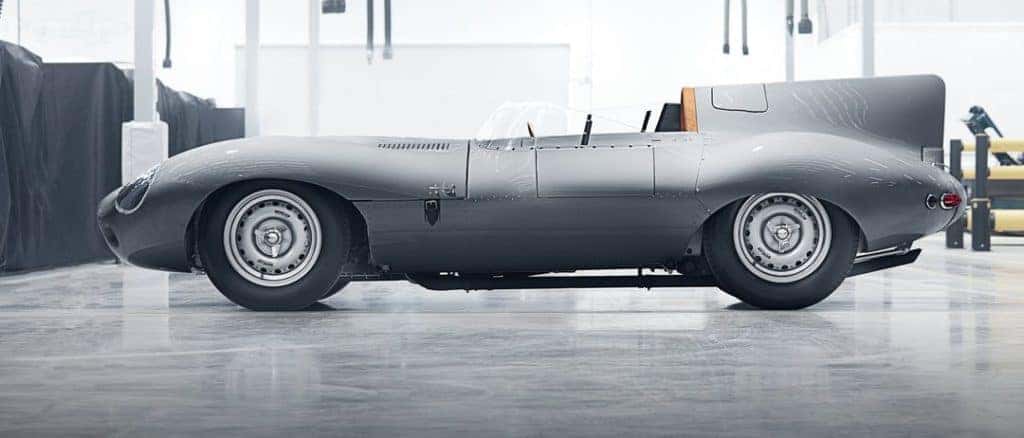 Jaguar to Restart Production of D-Type! Recently, Jaguar announced that they will restart production of the iconic D-type race car, 62 years after the last model was built in 1956. This marks the first D-Type to be assembled by Jaguar Classic, with only 25 models being hand build at the Jaguar Land Rover Classic Works. In 1955, Jaguar planned to build 100 D-types, but with only 75 complete, Jaguar is finally fulfilling the company's original plan by creating 25 all-new, period-correct D-Type models that will be powered by six-cylinder XK engines.
"The Jaguar D-type is one of the most iconic and beautiful competition cars of all time, with an outstanding record in the world's toughest motor races. And it's just as spectacular today. The opportunity to continue the D-type's success story, by completing its planned production run in Coventry, is one of those once-in-a-lifetime projects that our world-class experts at Jaguar Land Rover Classic are proud to fulfill." – Tim Hanning, JLR Classic Director
"Recreating the nine D-type-derived XKSSs was hugely satisfying, and an even bigger technical challenge than the six missing Lightweight E-types, but lessons learned from the XKSS project have given us a head start on the final 25 D-types. Each one will be absolutely correct, down to the very last detail, just as Jaguar's Competitions Department intended." – Kev Riches, Jaguar Classic Engineering Manager.
Learn more in the official press release. For more Wilde Jaguar news, Follow us on Twitter or Like us on Facebook.