Saudi Racer Aseel Al Hamad Commemorates Driving Ban Lift in Jaguar F-TYPE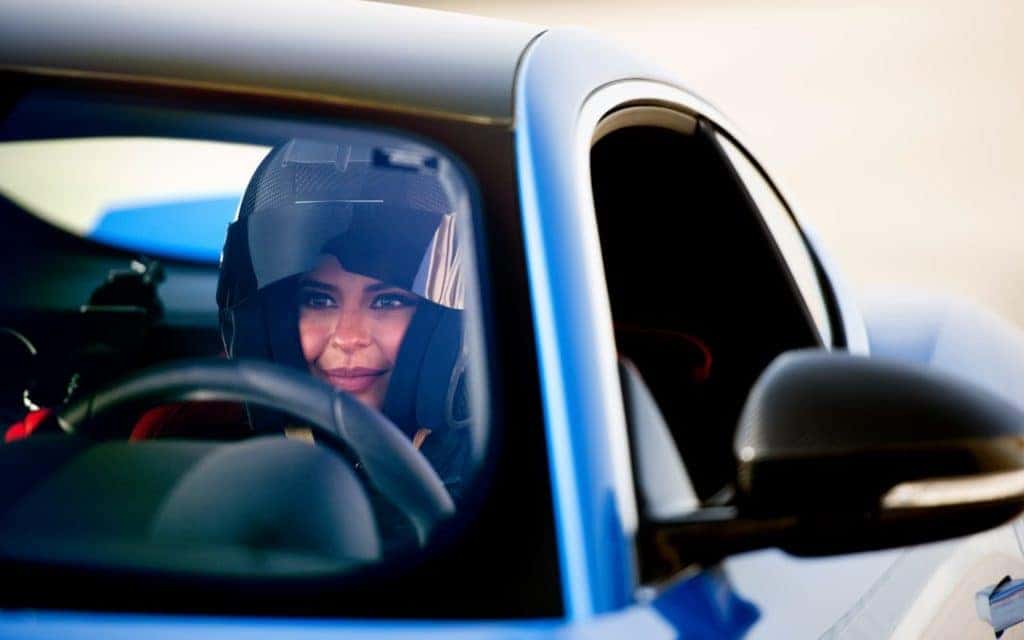 Saudi Racer Aseel Al Hamad Commemorates Driving Ban Lift in Jaguar F-TYPE! You may have read that women in Saudi Arabia are finally able to drive! This lift on the ban has been celebrated in a variety of ways, but earlier this week, female race car driver, Aseel Al Hamad celebrated with a lap of honor in a Jaguar F-TYPE. Aseel is the first female board member of the Saudi Arabian Motor Federation, but due to the ban she has never driven on a track in her home country before. To help commemorate this amazing news, Jaguar called June 24, World Driving Day and invited people to share a memory of their best driving moment using #worlddrivingday.
"Having loved cars since I was a child, today is highly emotional for me. This is the best driving moment of my life. What better way to kick off World Driving Day than a lap of honour in my home country in a Jaguar F-TYPE – the ultimate car to roar around the track. I hope people around the world will share in our joy today by sharing their most memorable driving story using #worlddrivingday." – Aseel Al Hamad
"It's easy to forget and take for granted the enjoyment of driving and just what a privilege it is to get behind the wheel of a car. World Driving Day is a commitment from Jaguar to celebrate this key moment annually for both men and women. This year, we're really excited to collaborate with the brilliant students from Saudi Arabia to shape the future of mobility for people around the world." – Fiona Pargeter, Customer Experience Director
Check out the video from this memorable event below:
For more Wilde Jaguar news, Follow us on Twitter or Like us on Facebook.